We are excited to announce that we have integrated Aweber in our campaign types Sweepstakes, Viral Sweepstakes, Trivia Sweepstakes, Viral Trivia Sweepstakes, Instant Win Sweepstakes, Photo Sweepstakes, Pinterest Sweepstakes, Photo Contest, Video Contest, Essay Contest, Multi-Format Contest, Social Content Hub, Sign up Form and Quiz App. This can be used when email address is collected as part of registration.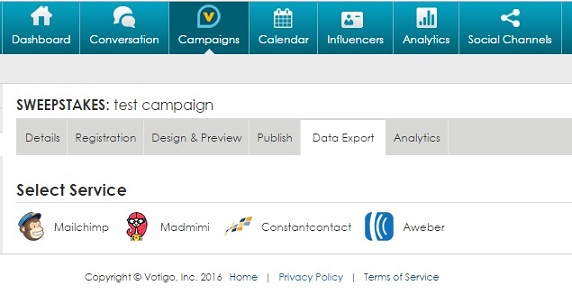 A new tab Data Export is added, under this click Aweber.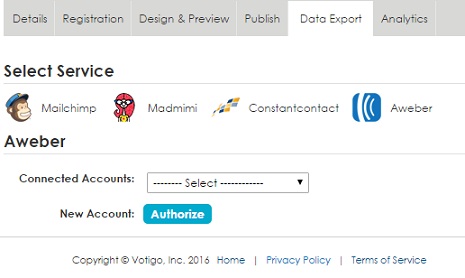 Click Authorize and log into your Aweber account by allowing the access to Votigo.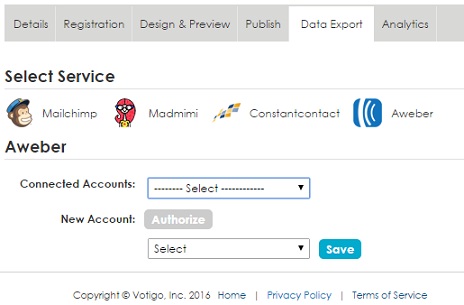 After you log in, click the drop down and select the email lists of your Aweber account and click Save.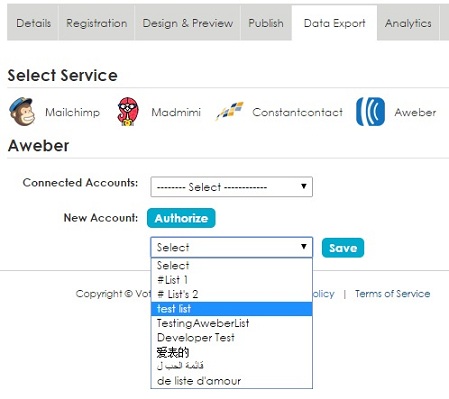 The details are saved and list is available.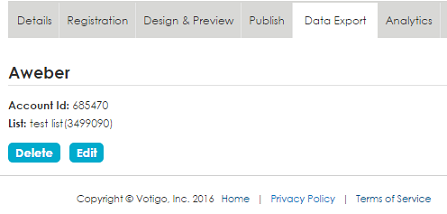 Click Delete to delete the list. You can click on Edit to change the list.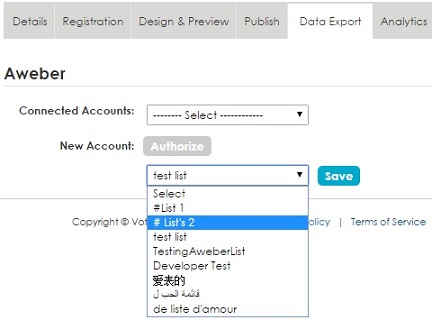 You can also select from already connected accounts.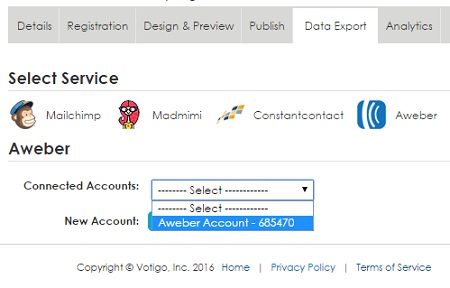 Please note that only First Name, Last Name and Email fields will get posted to Aweber, no other information will be passed on to Aweber.
The list gets automatically updated and fetched when there are any modifications to the list as we are fetching all the lists based on Oauth so any new list added on the Aweber account will be automatically synced with the Votigo account.
For information on creating email lists and other common questions in Aweber refer to Aweber support site at https://help.aweber.com/hc/en-us.