We are pleased to introduce five new, beautifully designed themes and the option to choose from 20 free background images.
The new themes are available for Sweepstakes, Viral Sweepstakes, Instant Win Sweepstakes, Trivia Sweepstakes, Viral Trivia Sweepstakes, Signup Forms, Photo Sweepstakes, Photo Contest, Essay Contest, Video Contest and Social Content Hub.
The option to select a theme is available on the "Design & Preview" tab for all modern templates.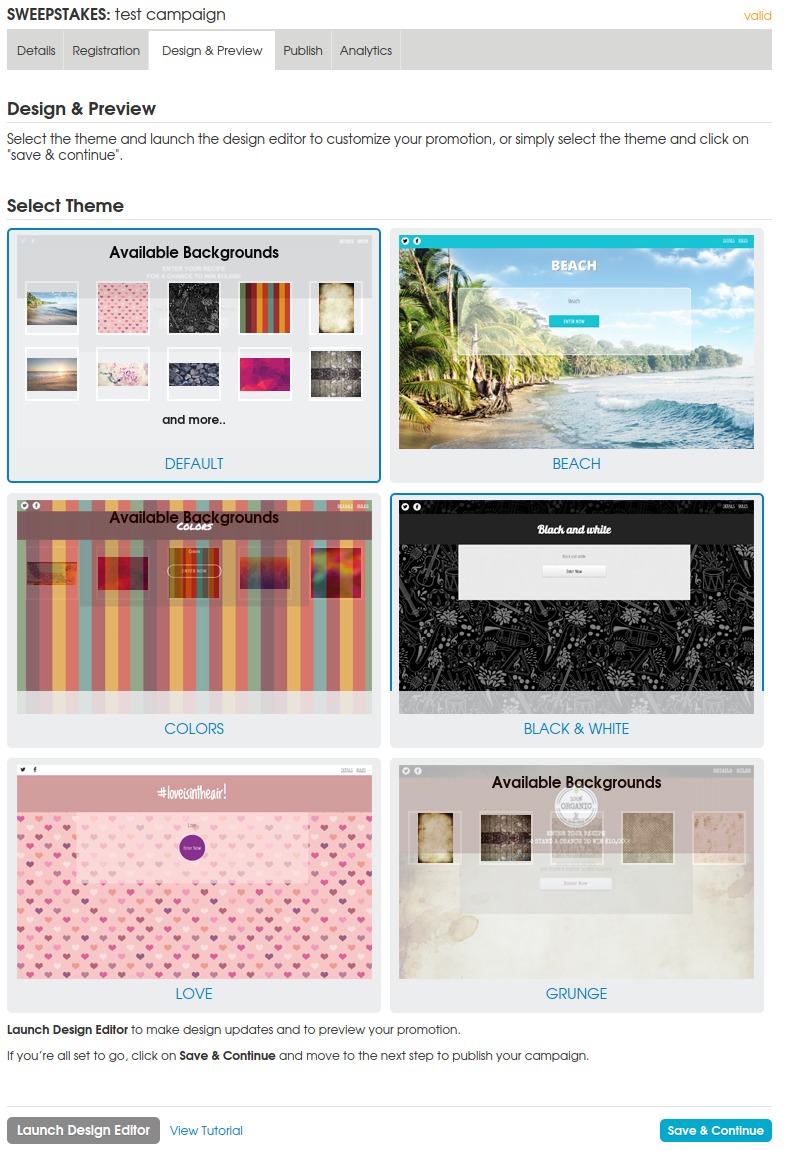 Hover over each theme to see the backgrounds available for each of these.
Select the theme and launch the design editor.

You have the option of previewing and editing the theme from the design editor. Click "Change" beside THEME and select the desired theme and click on Save. You can also choose from any of the free background images by clicking on the "Change" link next to the "PAGE BACKGROUND" option.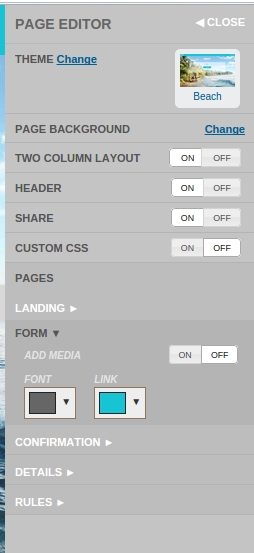 We have also introduce a new option that allows you to position your sweeps form in the right column. Turn "ON' the "TWO COLUMN LAYOUT" to enable this.
For Contests and Social Content Hub there is a slider that would allow you to adjust the width of the column.